Mini Size Wide Band Coupler (WBC)
Description
LightComm uses bandwidth expanding techniques (asymmetric techniques) to build the wide band coupler (WBC). The WBC has an operating bandwidth of ±40nm, low excess loss and PDL.
The mini size WBC is designed for the compact optical modules and communication systems.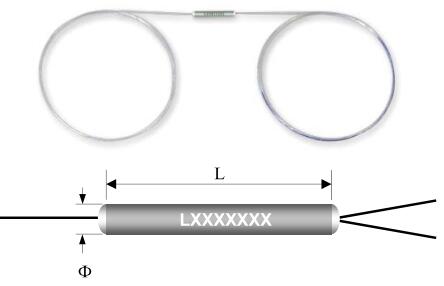 Features
Mini size
Low excess loss
Low PDL and low WDL
High stability and reliability
Applications
Mini size EDFA
Mini size transmitter/receiver module
Optical communication systems
Testing instruments
Specifications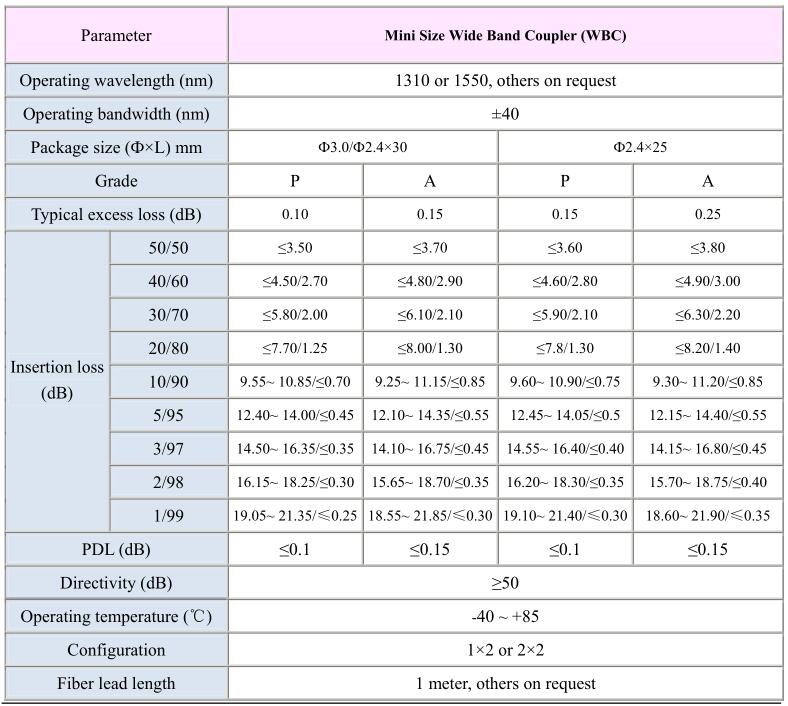 *The above specification is without connector.
**Other specifications can be made on customer request.

Ordering Information